Description
Classic industrial neutral color with simple black metal frame which is an ideal choice for living room,kitchen,bar or restaurant.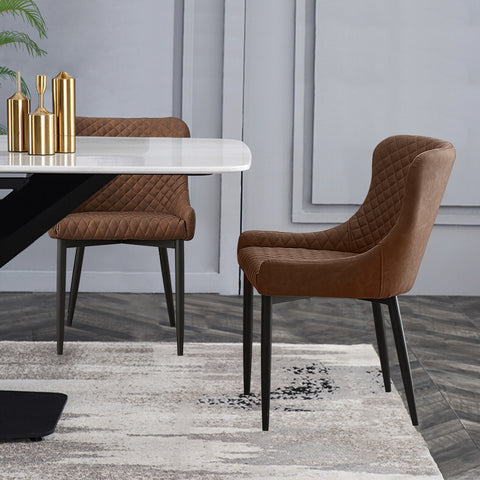 Looks and feels wonderful.
This upholstered dining chair combines retro styling with a modern twist.The cushioned seat and back has a classic stitched design,both luxurious and sophisticated.
Comfortable: 
Elegantly curved silhouette to support your back in comfort, internal foam padding ensures lasting seating comfort.Sloping arms match different height of home/office table, friendly for unidirectional seating and creates comfortable area for your family.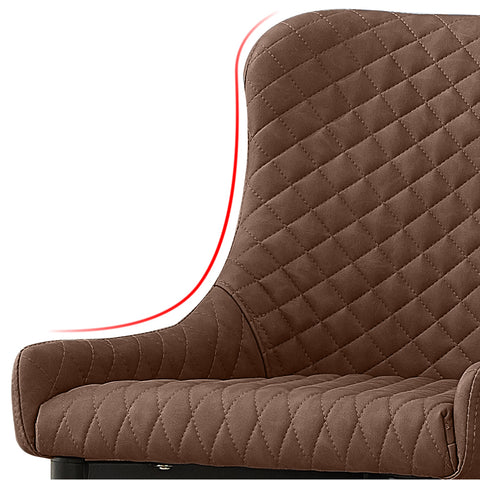 Strong Structure: 
Thick metal legs provide strong load-bearing support for up to 170kg. The metal legs are uniquely painted to prevent rust and the legs are provided with a mat to prevent floor scratches.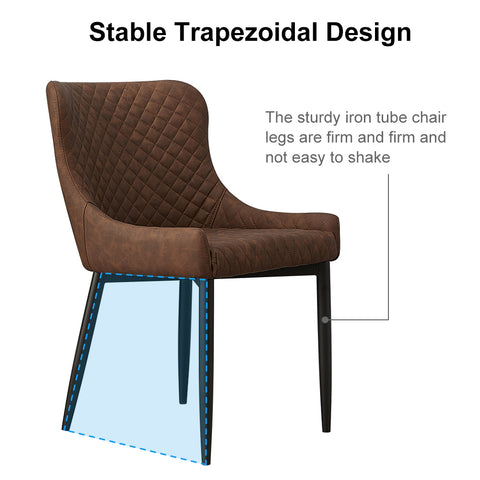 Retro urban industrial style in 3 neutral color choice. Brown/Grey/Blue